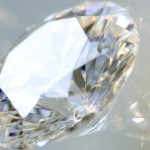 An article on the Mail online claims women bosses lack personality because they feel pressure to be super human.  This is in line with a blog I wrote last week for We Are The City website called How True To Yourself Are You At Work where I wrote about women not being their authentic self in the workplace.
The Mail's article cites deference to senior males means women in management often hide their own personalities.  I am increasingly working with women who have been this way for years but are now tired of trying to be somebody else and now just want to be themselves.
Often it is at this point that they decide to exit the organisation and find something that allows them to be themselves, which in some cases results in them setting up their own businesses.
Why do women do this - hide their natural personalities?  The article states that women need more confidence and I totally agree with this.  I think more women need to have the confidence to stand up and be themselves and be comfortable in their own skin.
When my clients approach me for coaching, they often present a particular issue but the underlying issue is often fear and/or a lack of confidence.  I believe that every woman has it within them to be courageous and confident and this is so much easier if you are being yourself and being true to who you are.
Every woman is uniquely and individually made and we often compare ourselves to others, thinking that they are better than us or cleverer than us or prettier than us.  Every woman is beautiful and has good qualities about her.  You need to recognise what your good qualities are and highlight them in your life rather than comparing yourself to someone else.
Do not place too much emphasis on the things that you don't do well or that you cannot do.  This will only cause you to start feeling bad about yourself,  knocking your confidence in the process.
Do not be a square peg trying to fit into a round hole as you will never find the confident, courageous you that way.  Be yourself, be the confident, courageous woman that you are meant to be so that you can shine and excelle in your professional life.
Do you want to excelle in your professional life? Do you want to confidently go for what it is that you really want?  If so contact Carol to book for a session.
You can read further blog posts here