An 88 year old employee of the supermarket chain Asda is quoted this week as saying that she returned to work after retiring "so that she had something with purpose to do". I think that this is incredible and it just goes to show that no matter what your age, it is never too late to find purpose in your life...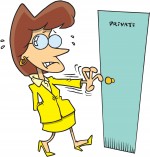 Making a career change in their forties can be daunting, frightening, and even stressful for some women. Some women lack the confidence to make such a move because of their fears. With the current level of job cuts, many women are being forced to make career changes where they probably previously would not have...

Women struggle more than men with life after retirement according to an article in the Daily Mail. Women are more likely to worry about lack of income and social life and 80% feel they have no purpose in life after quitting work.