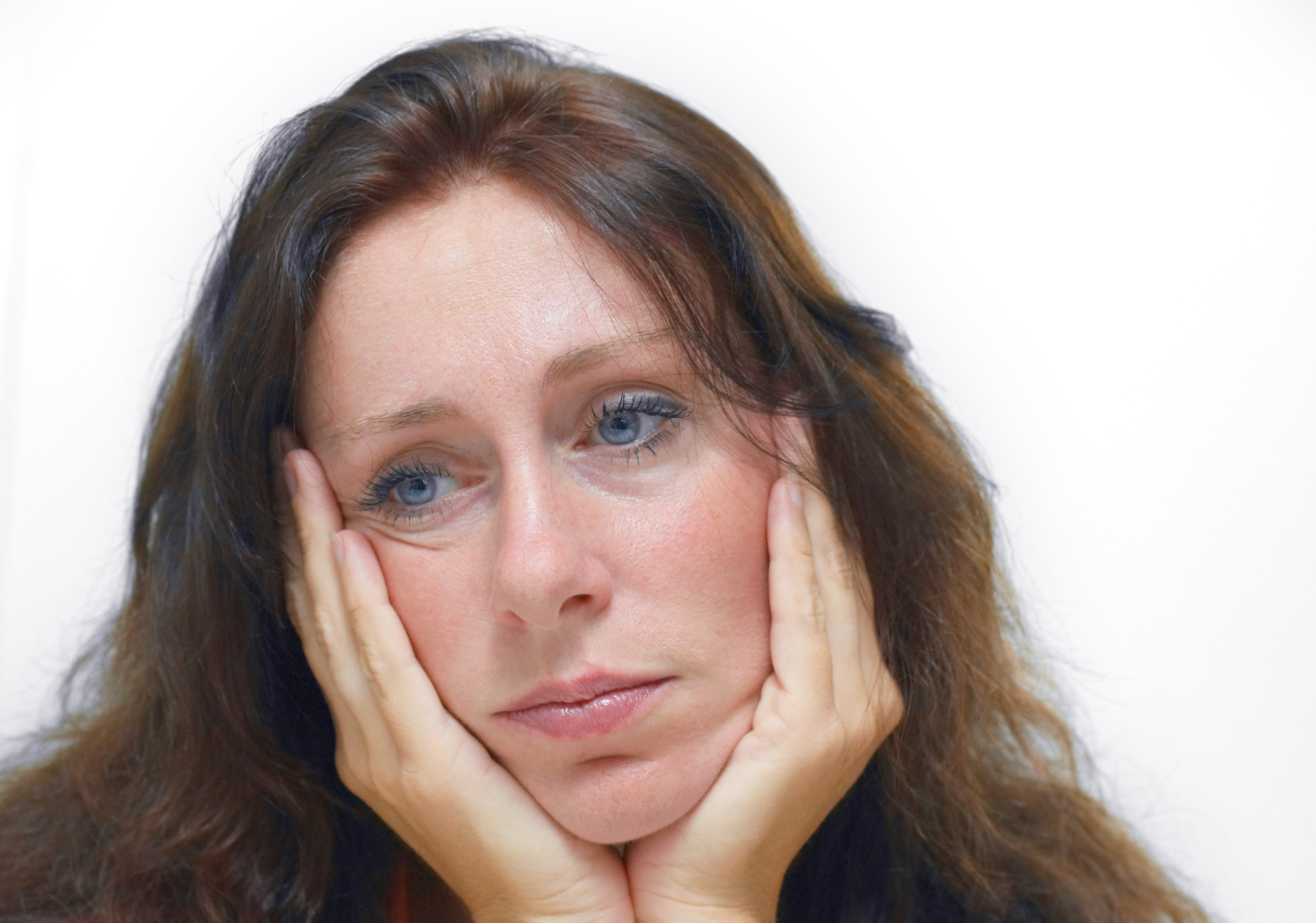 If women were to start their own business at the same rate as men in the, it would mean 1 million more women entrepreneurs.  Just imagine what this would do for economic growth.
I come across many women who are unhappy, unfulfilled and fed up at work.  They want to make a career change, quit employment and want to start a business but fear prevents them from doing so.
Here are the 5 most common fears I come across and what you can do about them.  Read more.
---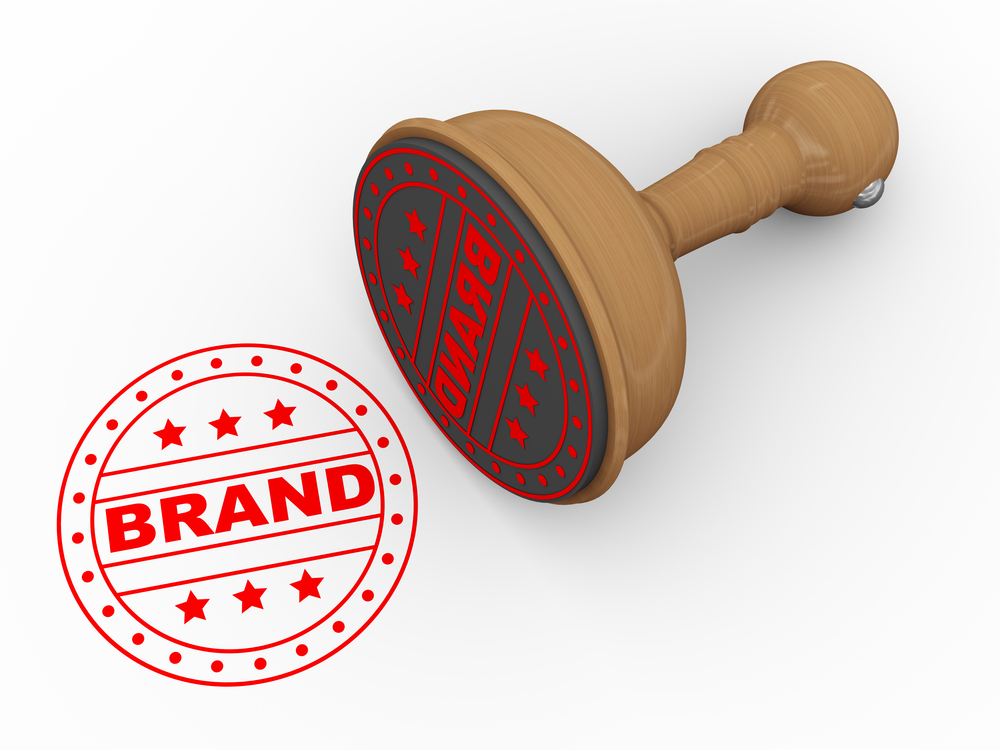 Back in the 1980s when I first started working, you got a job and the chances are that you could stay in that organisation for the rest of your career, progressing up the ladder.  Now, times have changed and gone is the job for life.  Today's new worker is expected to have a total of 9 jobs across their career span compared to 5 for those of their grandparents' generation.  Only 1.5% of today's new worker will stay in the same job for the total of their career.
With today's workers expected to change job on average every 5 years, you can't get complacent and need to keep yourself marketable if you are to get ahead.  This includes developing your personal brand.  Read more.
---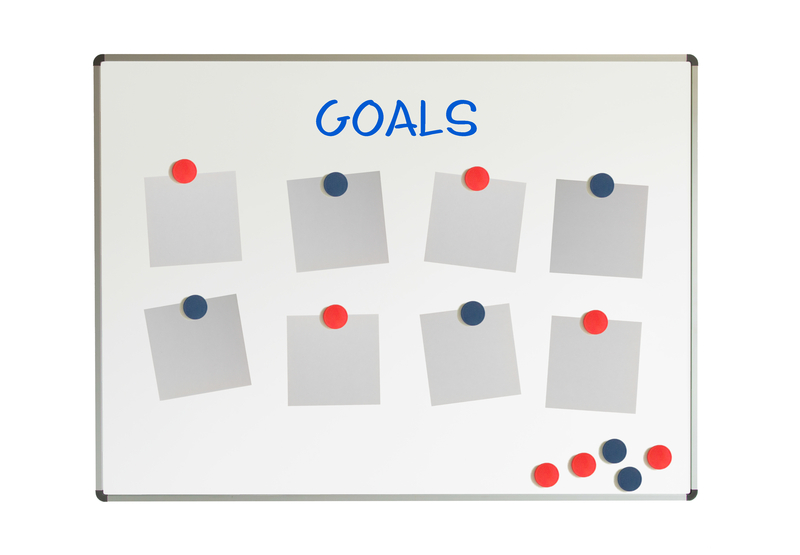 Whilst it is good to have dreams and goals to aspire to, you also need to keep things real and sometimes you need to re-evaluate whether the goal is the right goal or whether you are going about achieving it in the right way.
Sometimes you may be so focused on reaching your goal that you can't see the reality of what is going on around you.
Whilst I believe that goal setting is a good thing, there are situations where goal setting can actually cause more harm than good.  Here are 5 such situations.  Read more
---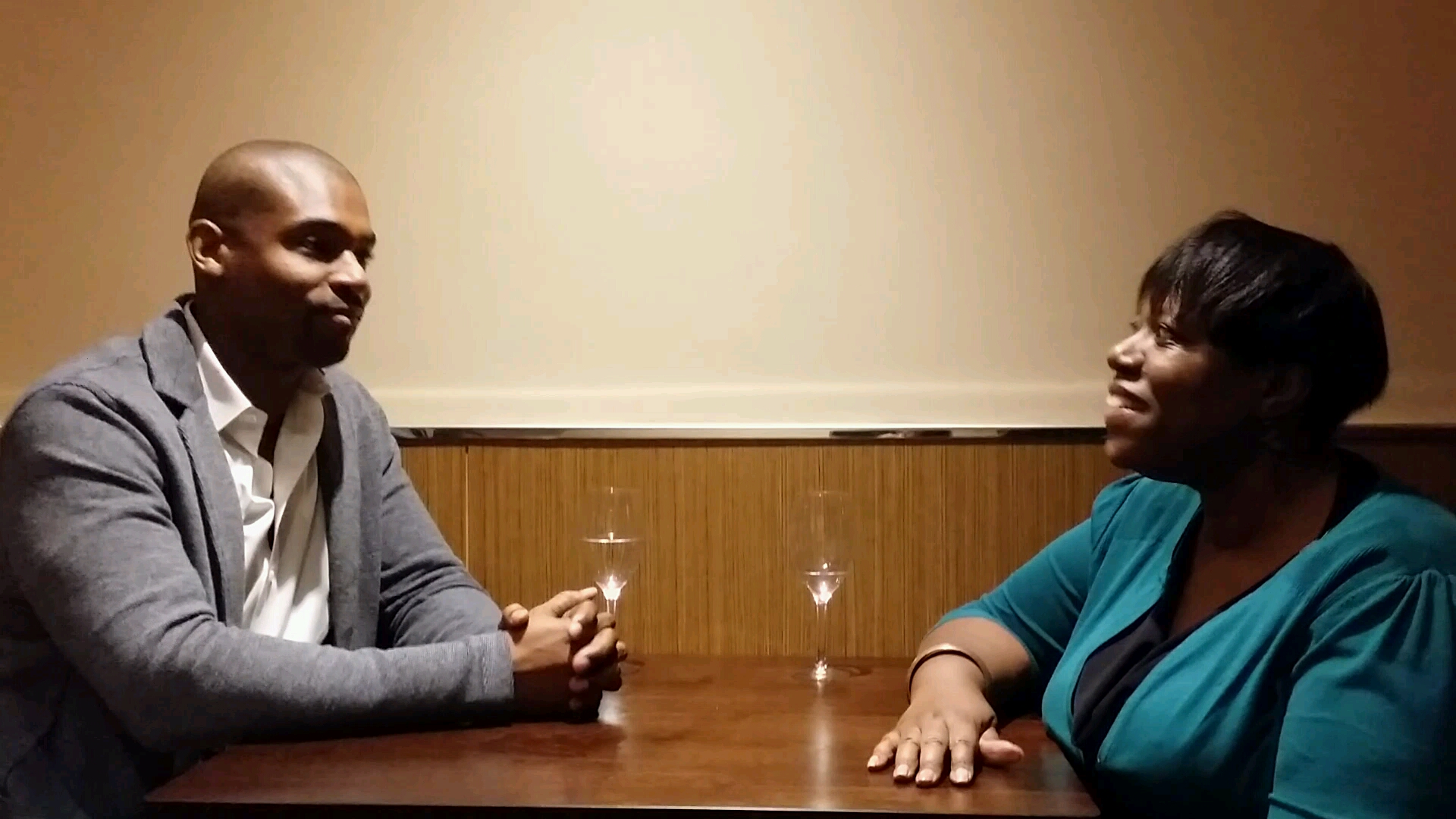 Paul Brunson talks about his career transition from Investment Banker to Modern Day Matchmaker, something that he is passionate about. He explains his reasons for making this change and how he found the courage to give up the comfort of an Investment Banker's salary to start life as an entrepreneur.  Read more
---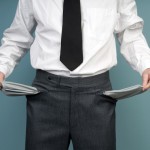 The thought of having their own business and working for themselves is something many women in their forties are longing to do.  Increasingly, more and more of my clients are in this position themselves.
Tired of the  'politics' that comes with corporate life or breaking through the glass ceiling, only to have to contend with the glass wall, is driving women out in their droves. Read more...
---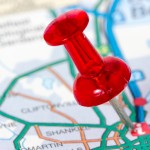 Are you holding yourself back because you are afraid of failure?
Do you lack confidence so much that you avoid opportunities to pursue your most heartfelt ambitions?
If you are then you are just like thousands of other women up and down the country.  Read More...
---

From being one of the boys to becoming their leader, there will be high expectations on Ryan Giggs as he takes on the role of interim manager of Manchester United, which is probably the world's most popular football club.
Making the transition from working alongside your peers to managing them can be fraught with difficulties for the person promoted.  Unless you are equipped with the necessary skills, mindset and attitude, getting promoted in this way can take its toll.
Being very good at what you do doesn't automatically make you a leader.  Read More... 
---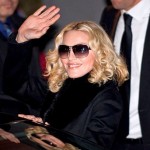 Love her or hate her, one thing you have to admire about Madonna is her ability to continue reinvent herself so that she constantly remains relevant.
I remember when Madonna burst onto the airwaves with her hit single 'Holiday'.  As a teenager at the time, to me this signified girl power, sending out the message that girls could be bold, courageous, confident and out there.
Over the years there have been many a controversial headline about Madonna but what I admire about her is her tenacity, authenticity, confidence and courage to be what she wants to be and not to be defined by what 'society' says she should be.
At the age of 55  Madonna is still making headline news and only yesterday the Mail online published an article about her flashing her ample cleave whilst laughing at all her haters. Read More...
---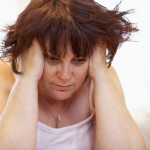 When you are trying to make positive changes to your career or business, it can be quite lonely if you don't have a support network around you. It can also be hard to keep the motivation going if you do not have someone who can encourage you or hold you accountable.
There may be various reasons why you are not able to take on the services of a coach at this particular moment in time. However, if you are looking for motivation, support and encouragement to help you achieve your career or business aspirations, the following 3 tips will help you find the support that you need.  Read More...
---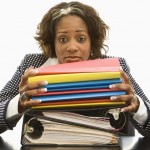 This week I had a stark reminder of just how short life is and the importance of making the most of life and doing work that you really enjoy when I got news that a former colleague of mine had passed away after being ill with cancer.  We had both left employment at the same time in 2011 in order to pursue the things that we were really passionate about.
The number of women that are doing unfulfilling jobs never ceases to amaze me.  It is often when women get to their 40s and 50s and have spent years doing work that they are not happy with that they recognise the importance of doing work that is true to who they are and embark on a mid life career change. Read More...
---
I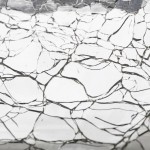 recently took part in a discussion on Resonance 104.4FM radio (www.resonancefm.com) called 'Re-framing the Glass: Overcoming Barriers to Women's Advancement in the Workplace'.  Despite being in the 21st century where legislation exists to address issues of gender inequality, the issue of women's advancement in the workplace continues to be a major issue.   Read More...
---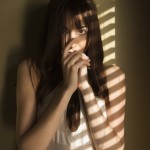 Getting their point of view across in the workplace can be difficult for some women, particularly when there are strong personalities that seem to over power your every word.  Some of these women end up being walked all over and taken advantage of.  Likewise, some women tell me that when they do put their views forward, they get told that they are too aggressive.
So what is a woman to do?  Having those difficult conversations that need to be aired can be quite fearful and put many women off having them.
Here are 3 such situations with a way to address them if this applies to you. Read More...
---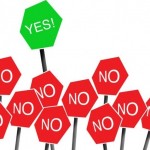 "Whether you think you can or think you can't - you are right."  ~Henry Ford
When I was a child my Dad would often say to me 'there's no such word as can't' when I said I could not do something.  At the time I did not really understand what he meant and thought that he was simply correcting my grammar,  in that I should be saying 'cannot'.  It was only when I got older that I fully understood what he meant...
Your thoughts determine how you react to things
Our thoughts determine how we react to things and quite often we have faults in our thinking that lead us to have self limiting beliefs, believing we cannot do something.  Read more...
---
An a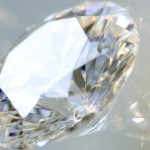 rticle on the Mail online claims women bosses lack personality because they feel pressure to be super human.  This is in line with a blog I wrote last week for We Are The City website called How True To Yourself Are You At Work where I wrote about women not being their authentic self in the workplace.
The Mail's article cites deference to senior males means women in management often hide their own personalities.  I am increasingly working with women who have been this way for years but are now tired of trying to be somebody else and now just want to be themselves.  Read more...
---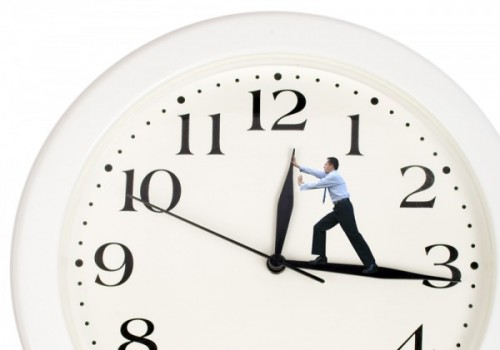 I regularly get approached by women in their forties and fifties who think that it is too late for them to change their career and pursue something that they are passionate about.  My response to them is always the same, you are not too old to make a career change and to find something more fulfilling.  For many women making a mid-life career change is something that they would love to do but don't have the courage to do it. Read More...
---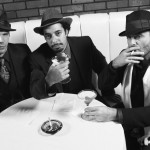 The reported comments by former MP Anne Widdecombe in the Daily Mail this week that female MPs are not victims of sexism but are useless has fuelled a lot of debate.  Ms. Widdecombe dismisses that parliament is biased against women and that both sexes are 'roughed' up during debates.
It can be challenging for women working in senior positions in a male dominated environment. What with all those high levels of testosterone, a lot of women in this position feel they have to act like a man in order to get their voice heard and to receive recognition.  Read more...
---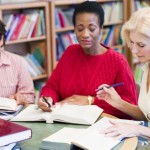 According to the Labour Force Survey Q4 2012, 40% of public sector workers are women aged 40 or older.  We are all aware that there have been significant cuts in public sector employment        over the past 3 years with considerable more to come.
Having come from a public sector background, I have witnessed first hand and experienced the implications that these cuts have had on women of this age group. Read More...
---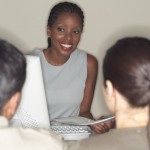 A recent article on the BBC News talked about women finding success in their forties by starting out as entrepreneurs.  The article talks about how once women reach their forties, they are confident to find their own path.  The full article can be read here.
This is really encouraging to see as choosing to work for yourself can be very rewarding and fulfilling.   Read more...
---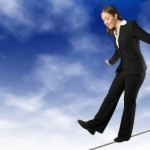 A couple of months ago I wrote a blog called '5 Career Change Fears in Your Forties' and a number of people contacted me about their fears so I have written more on the subject.
In my recent survey 'Pursuing Your Passion at Mid-Life', 87% of employed women said that fear prevented them from pursuing a career they loved to some degree or another.  Too many of us let fear rule our lives and keep us in jobs that we are unhappy with.  Considering that we spend up to a third of our lives at work, to spend that time unhappy with what we are doing is, I think, very sad.  Read more...
---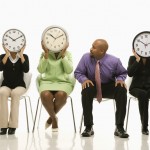 Women struggle more than men with life after retirement according to an article in the Daily Mail. Women are more likely to worry about lack of income and social life and 80% feel they have no purpose in life after quitting work.
This got me wondering why this is so and here are my thoughts on the matter.  Many women fall in to the trap of doing a job that is not fulfilling for many years and literally watch the clock until retirement.  Read more...
---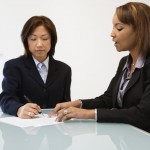 An 88 year old employee of the  supermarket chain Asda is quoted this week as saying that she returned to work after retiring  "so that she had something with purpose to do".  I think that this is incredible and it just goes to show that no matter what your age, it is never too late to find purpose in your life.  Read More...
---
Marissa Ma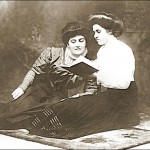 yer the CEO for Yahoo has defended her decision to ban home working for Yahoo employees.   Her justification is that while people are more productive when they're alone, they are more collaborative and innovative when they're together.  The article regarding this can be read here.
The decision to ban homeworkers which comes in to force in June, has caused a lot of uproar not only amongst Yahoo employees but amongst the general public, including the likes of Richard Branson.  Read more...
---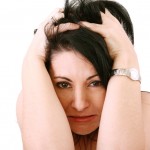 Making a career change in their forties can be daunting, frightening, and even stressful for some women.  Some women lack the confidence to make such a move because of their fears.  With the current level of job cuts, many women are being forced to make career changes where they probably previously would not have.
Below are 5 common fears that women in their forties face when making a career change and ways in which these fears can be overcome. Read more...
---
In November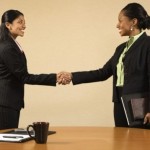 2011 the Office for Budget Responsibility predicted that there will be 710,000 public sector redundancies by 2017.
In February of this year, the Institute of Fiscal Studies predicted this to be over 1 million which is 300,000 more than originally predicted by the Office for Budget Responsibility. Read more...
---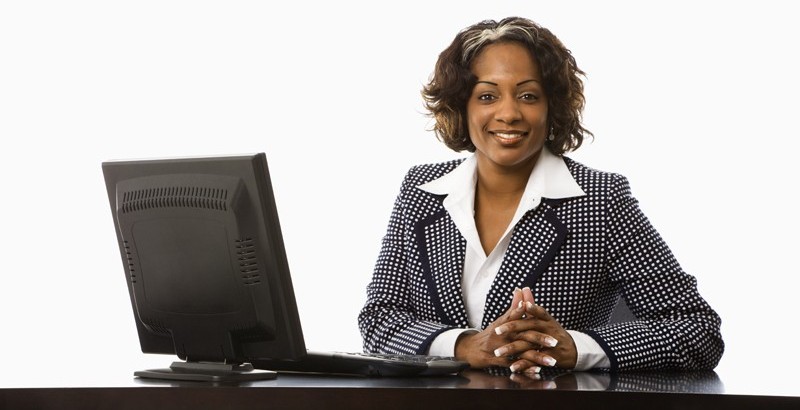 Low, unhappy, no energy, bored, restless, unfulfilled... These are just some of the words that some of my clients describe themselves when they come to me for coaching.
A check of what their values are and what is really important to them often gives them the realisation that the work that they are doing is not aligned with their values and as such, with who they are.  Read more...
---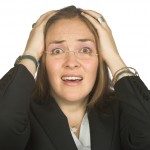 Have you ever found yourself pondering over what to do about a situation, taken advice from others around you, only to find that you are then even more fearful of making that change?
Quite often, other people may think they have your best interest at heart but they are actually projecting their fears on to you.  This can then make you doubt whether you should make that change.  An example being, friends and family may tell you that you should stick at a job that you are unhappy in because at least you have a job and persuade you that you won't get anything else. Read more...
---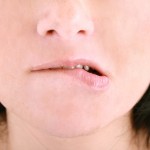 Sticks and stones may break my bones but calling names won't hurt me…
Despite singing the words of that old adage as a child, many women still get to their forties and let the hurtful words of others affect the way they feel about themselves. For some it can take just one negative comment or hurtful remark to knock their motivation or impact on their confidence and self esteem.  Read More...
---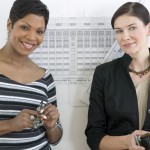 As the dulcet tones of Auld Langs Syne faded and the last clinks of the champagne glasses ceased, it suddenly dawned on me that there is only 3 more New Year's Eve celebrations before I am 50 years old…
The fact that I would soon be 50 was a stark realisation as to how quick life was passing by.  It did not seem that long ago since I was celebrating my 21st birthday on a boat sailing down the river Thames. Read more...
---
There are ma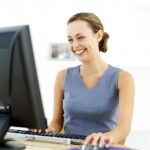 ny women in their forties who are unhappy at work but for one reason or another are not in a position to do anything about it.  This could be because they have young children, are caring for elderly parents, financial reasons and many more.
So, what is the alternative if you are unhappy at work but are not in a position to change career? Read More...
---
Just about everyon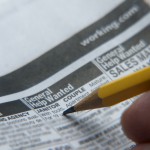 e I know either knows someone who has been made redundant or has experienced it themselves.
The prospect of such change can be very daunting for some people and many people face leaving their jobs, not knowing what it is they will do or even what it is that they want to do. Read more...
---
Research show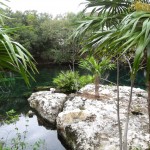 s that when a woman reaches the later stages of her career she seeks authenticity and wants something that falls more in line with her values.
Whilst authenticity may be sought earlier in life, it is quite often as a woman gets older, that she starts to question what life is all about and what her purpose in life is. Read more...
---
Many people be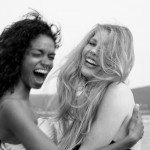 lieve that they will find happiness with success.  Success means many things to different people.  To some it means getting to the top of their profession and earning a salary that affords a luxurious lifestyle.  To some, it means having a flourishing business empire and being known as the 'go to' person in their particular field.  To others, it means feeling fulfilled with what you do and what you have.Read more...
---
I am increasingly w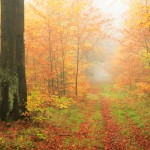 orking with women who have to make significant career change at mid-life.  Some are facing redundancy or restructuring, some are unhappy and dissatisfied with their current careers.
Many of the women worry about having to make a career change in their forties and fifties.  Read more...
---
Wife, mother, sister, daughter, a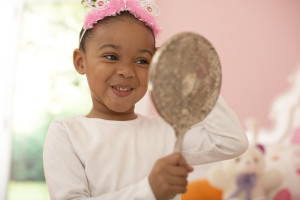 untie, cousin, friend, coach, mentor…. I am many things to many people but it is only in this past year that I have truly discovered who I am.
I was recently asked to state what the best moment of 2012 had been for me by a magazine that I write for. This got me reflecting on the past year and I could not come up with one single situation. Read more...
---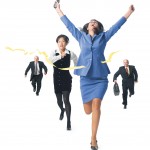 When you are really working hard to achieve something, putting in a lot of time and effort, it can be very disheartening when you do not see the desired results as quickly as you would like to.
Not seeing results soon enough can make you want to throw in the towel and give up.
If you really believe in what you are doing and it is something that you are passionate about, persevere and do not give up. Read more...
---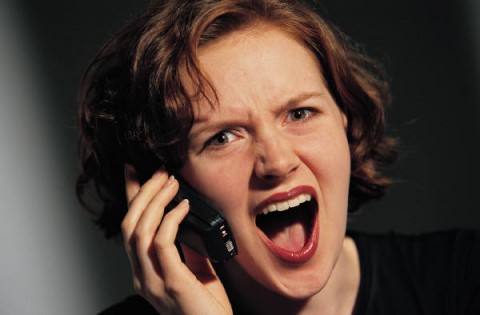 Miranda Priestly, the role played by Meryl Streep in the Devil Wears Prada is unfortunately the type of behaviour that is sometimes seen in the workplace in real life.
When you are new in an organisation you want to impress but you do not want to be walked all over or taken advantage of. Read more...
---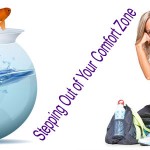 Many people are 'stuck' in a comfort zone, running on a tedious treadmill of life, not content but they get by.  Too afraid to move on, they stick to what they know best because it feels safe and secure and they feel comfortable.
A comfort zone can be described as a situation or position in which a person feels secure, comfortable or in control.  When we push beyond our fear of leaving a comfortable place it can have a far reaching effect on our lives. Read more...
---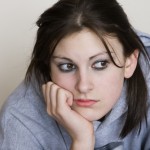 We have all probably been guilty of it at some time or another, some people more so than others.  Some do it to the extent that they start to feel inadequate about themselves.
What I am talking about here is comparing yourself to someone else who you perceive to be better, more successful, more popular or even prettier than you etc.  Read more...
---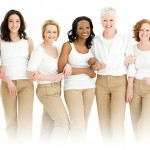 I have been very fortunate recently to meet some very incredible women who all have magnificent stories to tell of their journey seeking success and pursuing more fulfilling lives.
One such woman was Annette Janel who stepped away from the corporate world and drove solo around the world for one year. She did this without any of the modern technologies such as a mobile phone or laptop that would have enabled her to communicate with friends and family.  She had just a good old fashioned compass and acquired road maps along the way.  Read more...
---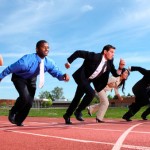 "Man alone, has the power to transform his thought into physical reality; man alone, can dream and make his dreams come true." ~ Napoleon Hill
There were many who doubted that he could do it, based on his recent performance.  Last year, he was disqualified from the World Athletics Championship, mens' 100 metre final when he fell fall of the one strike and you're out rule, as a result of a false start.However, Usain Bolt was fully focused on getting the gold medal in the London 2012 Olympics, men's 100 metre final. Read more...
---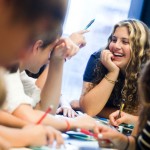 On Monday I gave a talk to a group of business women about the importance of goal setting for their businesses.  My talk resulted in a very interesting discussion about how people set their goals and how they review them.
It is very important to review your goals on a regular basis to ensure that you are on track to achieve them and to see whether you need to make any adjustments.  Read more...