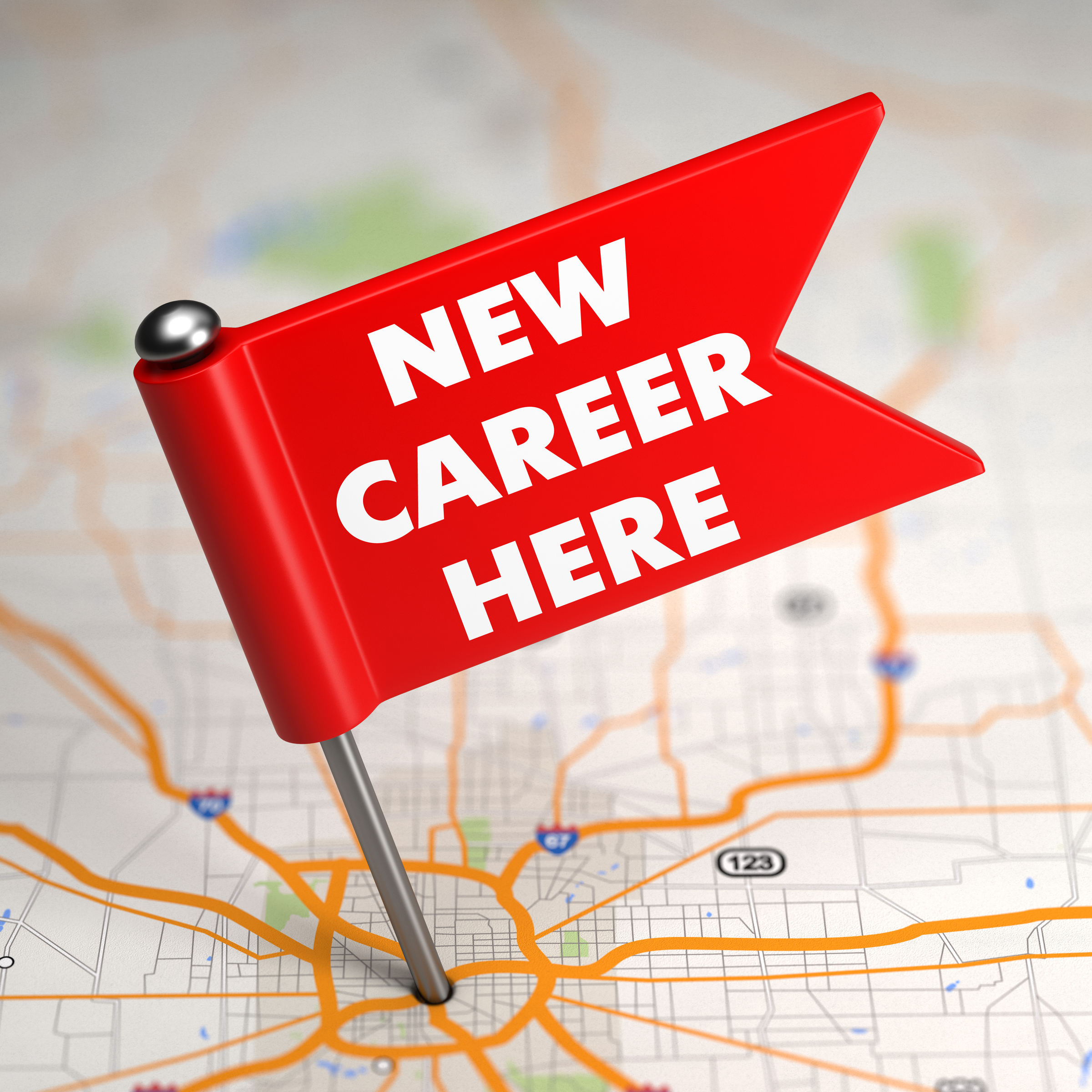 Do you want to make a career change but are fearful of taking the necessary steps or don't know what you want to do?
Are you unhappy in your current role and feeling unfulfilled with the work that you do?
Do you want to make a career transition?
How I can help
I will help you explore the reasons for your unhappiness and help you to determine whether a career change is the best option for you.  If a career change is what you need, I will help you to:-
Identify the skills that you have, those that are transferable and those that you need to develop

Explore your values and what really matters to you

Guide you through the decision making process

Gain certainty about what you want to do

Identify obstacles and self limiting beliefs

Overcome any fears about making a change

Support you through the recruitment process

Be confident at networking

Develop your personal brand

Create your career vision

Create a career change action plan

Market yourself
How this will help you
You will have a clear vision for your career and a plan of action as to how you will achieve this.  This will help you to:-
Be certain about what it is that you want and what you don't want

Be authentic

Confidently execute your career change action plan

Pursue the career you really want with confidence

Use networking to advance your career move

Nail your dream job
Who is this suitable for?
Women who are unhappy at work and seriously want to do something about it so that they can do work that they love.  This is particularly suitable for women who are unfulfilled with their current work, want to make a career change at mid life and/or want to do work that is authentic to who they are.
If you are facing redundancy (whether voluntary or involuntary) or going through organisational restructuring, this is ideal for you.
How much does it cost?
Details of my fees for individual services can be found here.
How long does the coaching last?
Clients typically work with me for 6 months. This enables them to fully embed the new behaviours and changes they want to make.
What next?
Arrange a complimentary, no obligation consultation session to explore your situation and gain clarity about what you need to do about it.  You will also be able to find out whether this programme is right for you as well as finding out whether I am the right coach for you.  
Book your complimentary consultation here.
If there are no dates/times shown that are suitable to you, email carol@aboundingsolutions.com. 
What others have said 
Cheryl 
"I enjoyed the many coaching sessions we had, and can honestly say that those weekly sessions helped me a great deal. It gave me a clear view of what I wanted and needed in my life and what to get rid of. The sessions also gave me the strength and wisdom in dealing with an uncomfortable situation I had in my workplace. I learnt to acquire patience, when making changes and differences in one's lifestyle and that it does sometimes takes a considerable amount of time. Not all changes I required could be made immediately overnight. The great thing was that all the answers to my doubts, questions, fears etc were already within me. Your techniques used in the sessions helped me to find and bring the answers to the surface. I would like to thank you again for that. My life is now getting back on track and I now make regular reviews on myself to ascertain that I still want to go in the direction that I have chosen. I would recommend Carol's coaching programmes to everyone".  Cheryl McQueen, London
Keeley 
 "Inspirational, pro-active, determined and open minded. Carol is a forward thinking person with an acute focus on problem solving and helping people to look beyond their current circumstance and aim for realistic success." - Keeley Taverner, Human Potential Expert
Helen
"Hi Carol,
I just wanted to say thank you again for the coaching session- it was really helpful and has definitely improved my confidence at work. It has also encouraged me to update my CV and to continue to apply for more jobs. If any of my friends need any coaching I will give them your details!
Many thanks,
Helen"