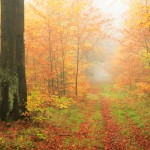 I am increasingly working with women who have to make significant career change at mid-life.  Some are facing redundancy or restructuring, some are unhappy and dissatisfied with their current careers.
Many of the women worry about having to make a career change in their forties and fifties.  Some of their fears include having to compete with a younger market, employers wanting to take on someone much younger with less experience who they can then pay less money to.  Some women feel that they do not have the confidence to go through such change.
Many women stay in a job, not necessarily because they enjoy it and get great satisfaction from it.  Often it is because it pays the bills or they have been there a long time and have got in to a comfort zone.  Sometimes it is a case of entering the career they did because of parents/family/social pressures.
If you are earning a decent salary, you become accustomed to the lifestyle that it brings.  You may have faced financial struggles in your younger days and the thought that you might have to re-live those hard times can make staying in a job you do not particularly enjoy more bearable.
So what do you do when faced with having to make a career change at mid-life?  Spend some time reflecting over the following and thinking about what you want and what you can do: -
What Do You Enjoy Doing?
What motivates you?  What gives you that 'fire' in your belly?  What creates 'flow' for you, i.e. something that you enjoy and become so engrossed in that it appears you lose all sense of what is going on around you, so much so that you make the task look effortless whilst performing what you do to a very high standard?
What aspects of your current role do you enjoy doing and are really good at?  When I made a mid-life career change at the age of 44, I decided to pursue the thing that I was really passionate about and good at.
What is Important to You?
What are your values?  What are your beliefs? What is important for you at this stage of your life?  Do you want to do something that is authentic to who you are?  Do you want to work for yourself or would you rather work for someone?
One of my clients who is in her early fifties wants to pursue a career that enables her to use her creativity (which she does not get to do with her current role), as well as working for herself.  She is in the process of building her business in her spare time and once it generates sufficient income, she will give up her day job.
If you want to set up your own business but cannot afford to give up your current role, is this something that you can do, start to build your business in your spare time, perhaps gradually reducing your hours in you day job as your business grows?
Do you want something that gives you great responsibility or do you just want something that you can go to, do a day's work and go home without the pressures something with more responsibility brings?
Skills & Training
What skills do you have that are transferrable to your desired career?  Do you need to re-train? What are the options if you need to re-train?  Do you want to do an evening course, part time study, distance learning etc?  There are many flexible options for studying these days.
Finance
How will you finance this career change?  If you cannot afford to give up your current job just yet, can you develop your skills and experience in your spare time allowing you to continue earning?
You may need to take a reduction in salary and will need to plan for this.
Experience
If you feel that you do not have the necessary experience in the field that you would like to get in to, what about doing voluntary work to gain experience?
Networking
You will probably have gained a considerable amount of contacts over the years and now is a good time to re-acquaint yourself with some of them.  You never know, they may be able to put you in touch with someone who can help you make a breakthrough in to your desired field.
Likewise, if you are not already doing so, now is a good time to start networking and make contact with people in the industry you want to get in to.  The website www.meetup.com is a good place to start if you are looking for groups to join.  Meetup has groups all over the world for just about everything that you can think of, whether it be social, business or developmental.  Why not find a group that you would like to join and go and meet new people.
LinkedIn is also a good site for online groups that you can get involved with and make contributions to discussions.
Planning
If you know you are going to be losing your job or you are unhappy at work and want to make a change, it is good to start planning for your new career in advance.  One client of mine who knew her organisation was going to be restructuring and did not want to remain there, started planning her exit six months in advance.  She identified what she wanted to do and did courses that would benefit her.  She started developing her confidence, finding networking groups, revamping her CV and re-establishing relationships with old contacts.
Are you faced with making a mid-life career change and are scared about the prospect, if so, email carol@aboundingsolutions.com or submit details here and arrange a free exploration session to help you start alleviating your fears.
Mid-life can be defined as a period of reflection and growth for many who look to the future for the fulfilment of desires and goals of the past.  This can be an exciting time as you start to discover who you really are and what it is that you want.
Do not be afraid of mid-life career change, instead embrace the new you that is waiting to emerge.  I leave you with the following thought: -
"In times of change, learners inherit the earth, while the learned find themselves beautifully equipped to deal with a world that no longer exists."
― Eric Hoffer
You can read further blog posts here