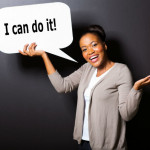 Have you ever failed to go for what it is that you really want because you were fearful or lacking confidence?
Do you still fail to go for what you really want because you are fearful or lacking the confidence to do so?
If so, you are not alone and just like many other women you are holding yourself back from maximising your true potential.
We all need a confidence boost sometimes and in this session I will do just that. Give you a confidence boost so that you not only feel able to address your fears and lack of confidence but that you also have the motivation to do so.
If so, this 70 minute training session is for you. This session will help you to: –
Understand the importance of having a vision for your career or business
Define what success means for you
Understand how we hold ourselves back
Be your true confident self
This session is a recording of a live session, meaning you not only benefit from the training and the exercises, you also benefit from the learning gained through the discussions with the participants who attended the live event.

Give yourself a boost with this confidence booster.
The session comprises of slides and audio recording in MP4 format and comes complete with a worksheet.