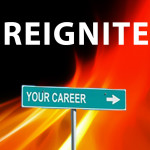 This is a digital product, you will be able to download it instantly after purchasing.
Are you facing job loss and are worrying about it? 
Are you considering making a career change but are hesitating, uncertain or too scared to do anything about it or not sure what you really want to do?
Are you returning to work from maternity leave or a career break and not wanting to go back to doing what you were doing before?
Or are you fed up at work, feeling unfulfilled, wanting to find work that gives you meaning and purpose?
If so, this 60 minute training session is for you. This session will help you to: -
Start challenging your fears

Start identifying the opportunities that exist

Start planning your next steps
This session is a recording of a live training session meaning you not only benefit from the training and the exercises, you also benefit from the learning gained through the discussions with the participants who attended the live event.

Take the fear out of your career with this Reignite Your Career training session.
The session comprises of slides and audio recording in MP4 format and comes complete with a worksheet.
What others have said:
Hi Carol
Thank YOU for yesterday's webinar, it's really encouraged & motivated me & I look forward to the next one in a month's time.  It's great what you're doing & needed! Thank you for the link as I think I will watch it again as straight after yesterday's session I totally redid my CV & applied for a couple of jobs, a little encouragement goes a long way! 
... I am keen to maximise whatever opportunities come my way during this period and use this time well, having already wasted way too much of it depressing myself because I was focussing on not having a job, worrying about the bills instead of going for my dreams/vision. 
Thanks again Carol,  you're a real encourager/inspiration & have been really helpful. 
God bless 
Marcia