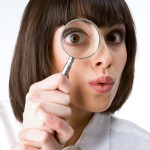 This is a digital product, you will be able to download it instantly after purchasing.
Do you put undue pressure on yourself causing stress and anxiety because you try to get everything perfect?
Do you have a low tolerance for peope who don't meet your high standards, causing tension in your relationships?
Or do you want to succeed but at the same time, you're afraid of failure?
Being a perfectionist can be very stressful when everything has to be perfect before you move forward. And if it isn't, it can cause you to procrastinate, to self doubt, filling you with thoughts that you're not good enough; it can cause you to dither making decisions causing you to miss out on opportunities.
It also lowers your tolerance of other people with your all or nothing thinking because they don't live up to your ideals.
Many factors contribute to the desire to be perfect which can stem from childhood.  Perhaps you were told you would never amount to anything, or perhaps you were told that you were lazy or no good.  Or you may have had parents who constantly pushed you to do well but your best was never good enough.
How to Overcome Perfectionism So You Stop Holding Yourself Back explores where perfectionism comes from and with that an understanding of what you can do to break the chains of it that bind you and hold you back from having the business, career or life that you really want.  If you want to overcome perfectionism so that you stop holding yourself back, this session is for you.
"Thank you again for today's session on Perfectionism, I found it really helpful, giving me food for thought/reflection and strategies I need to implement." - M.E. - London
This session is recorded from a live session meaning that you not only benefit from the training and the exercises, you also benefit from the learning gained through the discussions with those who attended the live event.
The session comprises of slides and audio recording in MP4 format and comes complete with a worksheet.