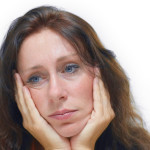 If women were to start their own business at the same rate as men in the, it would mean 1 million more women entrepreneurs.  Just imagine what this would do for economic growth.
I come across many women who are unhappy, unfulfilled and fed up at work.  They want to make a career change, quit employment and want to start a business but fear prevents them from doing so.  Here are the 5 most common fears I come across and what you can do about them.
1.  Fear of having no money
If the thought of losing the 'security' of a regular fixed income is preventing you from starting a business, you don't need to give up your job straight away.  I am increasingly working with women who are starting their businesses whilst still doing the day job, reducing their hours at work as their business grows and planning to give up their day job once they generate sufficient income.
You can work on your business in the evenings and at weekends whilst benefiting from the same level of income. This however takes discipline and hard work in order to make sure that you stick at it. However, I find that with my clients, the motivation of creating their businesses and the thought of working on it full time drives their motivation.
As your business grows, you can reduce the hours you do in your day job until you get to a position where you can give it up completely.
Alternatively, you could get a part time job which will enable you to still have some steady income but it will give you more time to work on your business.  Or you could develop a portfolio career and utilise your skills to generate different income streams such as private tutoring.
2.  Overwhelm
Thinking about the amount of work involved in starting a business and not knowing where to start, sends some women in to overwhelm.  They then end up doing nothing and sitting on this great idea for years and years.
Break down what needs to be done in to manageable steps.  Completing a business plan will help you to start thinking about what you need to do and the order in which to do it.  A business plan will serve as a road map to guide you through what you need to do.  There are many business plan templates that you can download from the internet.  And if you are unsure how to complete it, get some advice.
3.  I'm not good enough
A lack of self belief keeps many women from getting started in business.  They may be very good at their jobs, have reached senior positions with huge responsibilities but when it comes to doing their own business, they lose sight of all this, believing that they are not good enough.
They look at the women who appear to be successful in their businesses and think that they could never be as good as them.  Or they get consumed with the amount of self promotion they see on social media which scares them in to inaction.
But those who have achieved success have had to work hard at it.  It will not just have happened overnight.  Many of them will have been in your position at some stage.  They too may have had a lack of self belief but perseverance, hard work and determination has got them to where they are today.
If you have a talent, if you have had success in your career, there is nothing to say that you will not do the same in your business.  You need to believe in yourself and not let that negative chatter in the back of your mind tell you otherwise.
4.  No one will buy from me
A fear of rejection stops many women putting themselves out there and marketing their services.  Being told no for a lot of women feels hurtful and they take it personally.  It knocks their confidence and makes them fearful of trying again.
We believe that we need approval from others and we want to belong.  When someone turns us down, we see it as a rejection.  We feel that we don't belong and that others disapprove of us.
But just because someone says no to what you have to offer does not mean that they are rejecting you.  There could be a number of reasons why they said no such as they can't afford it, they're not ready for it, it could even be that they have fears and insecurities about themselves.
In fairy tales the princess has to kiss a lot of frogs before finding her prince, likewise, you may have to go through a lot of 'frogs' before you get your client.
5.  Fear of failure
This is probably the biggest one I come across.  They believe that it is not going to work so rather than trying, they don't do anything.  There is nothing wrong in failing. Yes, that is what I said, there is nothing wrong in failing.  In fact, don't look at it as failure but look at it as lessons to learn from.
When I started out in my business, I designed what I thought was a brilliant workshop.  I booked a venue and started promoting the event thinking that women would flock to book it, but nobody registered. With great disappointment I had to cancel it.  I had a pity party but didn't stay there too long.  I picked myself back up and soldiered on.
Yes, it is discouraging when you've invested a lot of time and effort in to something for it not to go the way that you want it to, as I know full well. If things don't work out the way that you want, there is always something that you can learn that can help you grow for the future.  In my case with the workshop, I came to realise that people weren't booking it because they didn't know me and I needed to do work on raising my profile and getting more widely known.
What would you rather happen, to get to the end of your life and be full of regrets, wishing you had tried?  Or would you rather get to the end of your life knowing that you had given it a go and that you did the best you could? I know what I would rather.  I would rather know that I had tried and that I had tried my best.  If you don't try, you will never know if you could have made it.
A question I often ask my clients is to look back over their careers at the number of times that they have failed in the past and when they did fail, what did they do?  Invariably I find that they find it difficult to think of such times and if they can, they can see how they picked themselves back up and moved on from it.
Many of those who have a fear of failure have had  successful careers but yet fail to see what a great success they have actually been.  Often putting their success down to chance rather than it being as a result of their personal endeavours.
Put the situation in to perspective, what is the worst thing that could happen?  And if it were to happen, what could you do?
Are you going to live a life of regrets, staying in a job that makes you miserable, or are you going to take a leap of faith and pursue your dream?
I help many women who are fearful of starting their businesses overcome their fears and get their businesses started. My work has resulted in me being named as one of Britain's top 50 Business Advisers.  To find out how I can help you get your business started, email me at carol@aboundingsolutions.com and let's get the conversation started.