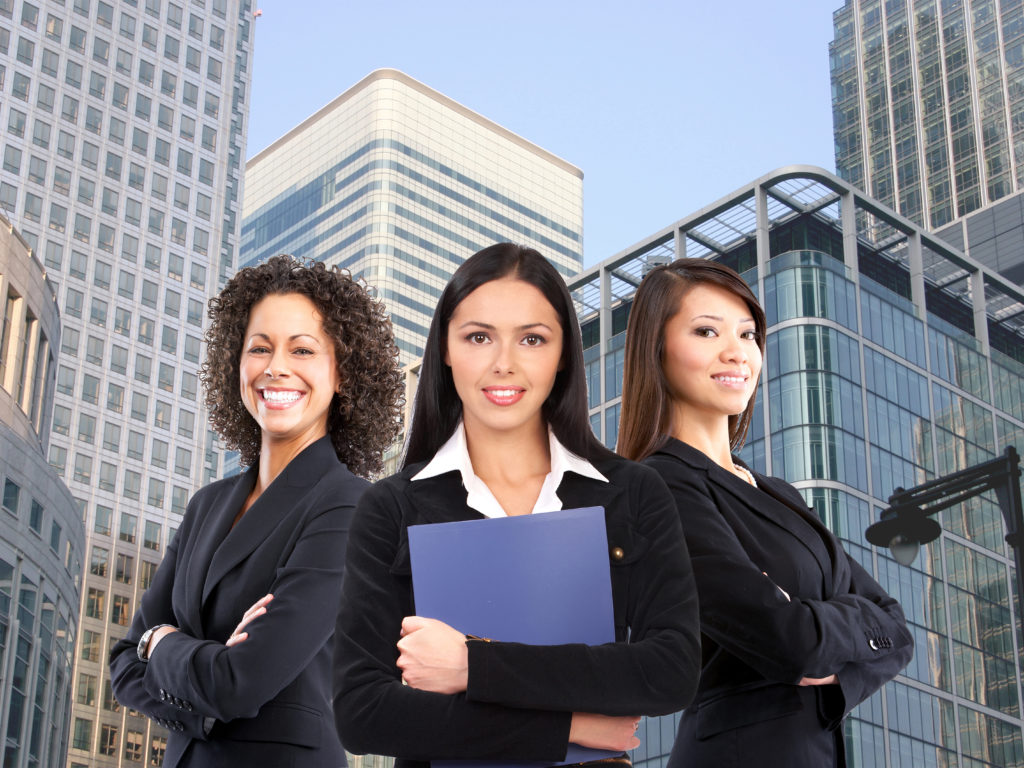 Starting her own business is a sure way for a woman to do away with the glass ceiling that she encounters in the corporate world and there are many women longing to start a business and work for themselves. But despite many women wanting to take that step, fear is probably the biggest factor that prevents them taking that leap of  faith.
Fear of failure, fear of success, fear that they're not good enough, fear that they won't have any money, not knowing where to begin are just some of the common fears I see in the women I help to start their business when they first come to me for coaching.
With so many questions, concerns and uncertainty, many women are staying in jobs they no longer enjoy, rather than taking the plunge, stepping out of their comfort zones and starting something of their own. They let the flames die out on the idea that fires up a burning desire inside of them.
If this is you, I'm not going to lie and say that starting a business is easy because it's not. Starting a business is scary. You might fail, people might reject what you have to offer, but on the other hand, it might be an outstanding success. Taking action in the following 5 areas will make starting your business so much less fearful.
Plan properly
A big factor in why start ups fail is because they fail to plan. Just because you have a website built and print some business cards, doesn't mean that you have a business. Do a business plan and think this through properly, formulating your ideas in to a proper plan of action. Would you go on holiday without having made a plan? I'm sure you wouldn't. You would have done your research about destinations, checked out the hotels in the area,  make sure you have the right currency... You would have done all that you can beforehand to make sure that the end result is that you have a good time. And so it is with a business plan,  whilst there is no law that says you have do to one, doing one will enable you to know what you're doing before you get started.
Your business plan will be your road map making this journey less scary, helping you to get clear about what it is that you need to do. And unless you are applying for finance or funding, it is for your eyes only so you don't have to worry about it being perfectly set out.
It will force you to look at the costs, how much you will charge for what you offer and how much expenditure you are likely to incur so that you can gauge whether your business will be profitable. After all, making a profit is what you want isn't it?  It will help you to develop your strategy and get clear about who your customers are.
Do your research
Before you start your business you will need to know whether there is a demand for what you plan to offer.  Do people want what you have to offer? Are they willing to pay for it? By doing market research it will enable you to determine whether you have a viable business idea, or whether it's just going to be an expensive hobby.
Your market research will form part of your business planning and enable you to get as much information as possible on your target market. It will help you to identify their wants and needs and build your business to meet that need.
There are various ways you can do your research, you can conduct primary research by speaking directly to your target audience. Ways of doing this include surveys, focus groups, interviews, testing. In addition to this, do secondary research, looking at who else is offering what you offer, looking at market trends and data.
Doing market research will help you to identify and keep up with market trends and maintain a competitive edge.
Know your survival budget
If you're worrying that you won't have enough money, it will consume you and take control of your mind. If you don't know how you're going to pay the bills, it will be hard to focus on what you need to do for your business. Do a survival budget, working out the bare minimum you need to live on. Getting clear about this will make it easier for your financial planning. It will be less pressure on you because you will know what the non essentials are that you can cut back on in the early days before your business starts generating the level of income that you want.
By doing your survival budget, you will know what the minimum income your business needs to generate in order for it to be a viable proposition for you.
Have another source of income if necessary
When you start a business, it can take a few years before you see any significant financial benefits, but you still need money to live on.  It is during this period where there is a lack of income that many women give up.
If your business isn't yet bringing in the cash, there are other ways in which you can generate income so that you can continue paying your bills.  Having a contingency will enable you to continue earning income whilst your business takes off. Continuing with the 9 to 5 and working on the business in the evenings and weekends is one way of doing this. As your business grows you can reduce your hours in the day job, until such time you can give it up completely. This requires focus and discipline so that you are consistent with taking the necessary action.
If you no longer have a job, ways in which you can generate extra income include renting out a spare bedroom, private tutoring, or even getting a part time job. Think of creative ways in which you can utilise your skills and strengths to generate income so that you can continue with your business and still pay your bills.
Develop a supportive network
Your emotions can swing up and down when you start your own business so it is important that you have an encouraging, supportive network. Get a mentor to guide you in the right direction and help you to avoid the pitfalls. Get a coach to help you overcome your fears, self limiting beliefs, challenges, obstacles and help you to achieve your goals. Get accountability so that you stay focused and consistent with what it is that you need to do.
If you are a solo business owner, it can be isolating not having colleagues to bounce ideas off, or who will listen when you want to have a moan. Having a good support network will be a tower of strength during the lows and your praise team during the highs.
Stepping out there in to the unknown and starting your own business can be very scary so it is important that you lay the right foundation and do the ground work first. Doing so will help to remove the fears, making you more confident about what you are doing.
Are you thinking about starting a business? If so, what concerns or fears do you have about doing it?
If you're starting a business, or have been in business less than 3 years and overwhelm, fear, confusion, uncertainty about what to do, how to get clients and make money is consuming you, join my Micro Business Academy and give your business the kick start that it needs.
For 6 months you will have my guidance and support so that you are clear on every aspect of what you need to do to make your business a success. And not only that, challenging you and holding you accountable so that you take focused, consistent action and actually make it happen. Find out more and secure your place on The Micro Business Academy here.